Christmas Sites Directory
Welcome to the Christmassites.net Christmas Directory. We're a human edited directory and so you'll only find quality sites here. Sites are added 365 days a year. Add your Christmas site now to get into the best position for Christmas 2013!
Enjoy, and Merry Christmas 2013!
Featured Christmas Sites

Christmas Music Boxes
Give your loved one a gift of Christmas music boxes in this holiday season.

Holiday Gifts
Here's a great Christmas gift guide featuring the best holiday gifts of the season for friends, family and loved ones. Whether your Christmas shopping for a boy or girl, or trying to come up with the perfect gift for him or for her, your going to love the unique gift ideas for everybody on your list.

Dunelm Mill - Christmas Lights
Christmas lights stocked by homeware retailer Dunelm Mill. Lights can be used to decorate the home's interiors and exteriors. Make an order online and collect it for free from one of Dunelm Mill's UK stores.
Categories
Latest Christmas Links
Holiday Audio Greeting Cards
Offering pre-designed holiday audio greeting cards, add photos and record a personalized message! Choose our "Blank" audio cards and design a custom greeting card with audio!
Added May 21, 2013 - Category: Christmas Cards
---
Tipsy Elves Christmas Sweaters
Tipsy Elves offers a variety of funny and ugly Christmas sweaters and accessories. Their sweaters are 100% brand new and are designed exclusively by the Tipsy Elves design team.
Added May 3, 2013 - Category: Christmas Gift Ideas
---
Ugly Christmas Sweaters
National Ugly Christmas Sweater Day suggests the best places to buy ugly Christmas sweaters.
Added May 3, 2013 - Category: Christmas Gift Ideas
---
Personalised Christmas Gifts at Utterly Personal
Shop for the most unique Christmas gifts of all at Utterly Personal. Our range of personalised Christmas gifts are perfect for everyone.
Added April 12, 2013 - Category: Christmas Gift Ideas
---
Xmas Ornaments World
High quality Christmas balls and Christmas tree ornaments from Europe made of hand-blown glass with hand painted details. Our unique Christmas balls and Christmas tree ornaments will make this Christmas truly special.
Added March 7, 2013 - Category: Decorations
---
Top 200 Ultimate Holiday
|
|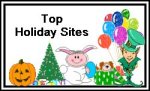 Privacy Policy
|
Christmas Add Url
|
Sitemap
|
List of Directories
Copyright © 2009-2013 ChristmasSites.net Christmas Directory
Christmas Tree Favicon from
Favicon.cc
Website thumbnails provided by BitPixels